In October last year, solar power exceeded coal power in terms of kilowatt hours produced. The main reason for the fast build-out of solar power is simply that it is less costly than burning fossil fuels. Today's solar power, where electricity is generated by either Photovoltaic (PV) or Concentrated Solar Power (CSP), is limited by the challenges of storing the energy for the evening hours. With SaltX patented energy storage technology - EnerStore - large-scale storage can be implemented cost-effectively.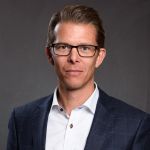 "SaltX and Aalborg CSP complement each other perfectly - SaltX with its cutting-edge technology, and Aalborg CSP with its strong brand, global solar project portfolio and experience to engineer and build integrated energy systems. The market for Concentrated Solar Power (CSP) is expected to explode over the next three years, especially in China, Africa and India. It is therefore important to quickly position ourselves and to accelerate the development of EnerStore", says Karl Bohman, CEO of SaltX Technology
During the spring, the companies have evaluated the technical and commercial pre-requisites for a collaboration and will now start full speed ahead of jointly developing a solution that integrates the SaltX EnerStore technology into Aalborg CSP energy systems. The solution will then be marketed and sold to Aalborg CSP's target customers around the world.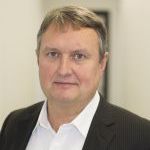 "With the development of EnerStore we expect the competitiveness of our integrated energy systems to increase, allowing us to offer even better feasibility and improved return on investment for our customers. The future will see more hybridized energy systems and together with SaltX we will be able to offer a more cost-effective, on-demand renewable energy solution than our competitors. We see this as a long-term partnership where we can grow together in this rapidly developing market", says Peter Badstue Jensen, Executive Vice President of Aalborg CSP.
SaltX and Aalborg CSP intend to invest significant resources in the joint development project and will seek various types of external funding, both in Denmark and Sweden, for the development and testing of the first EnerStore prototype for CSP.
For further information, please contact:
Aalborg CSP A/S

Peter Badstue Jensen
Executive Vice President
Phone: +45 21 60 87 03

Jelica Matoricz
International Marketing Manager
Email: jem@aalborgcsp.com
Phone: +45 88 16 88 47

SaltX Technology

Karl Bohman
CEO
Phone: +46 70 560 02 68
About Aalborg CSP
Aalborg CSP A/S - www.aalborgcsp.com - is a leading concentrated solar power (CSP) and energy system integrator and supplier delivering and implementing fully integrated CSP and energy systems to energy operators. With headquarters in Aalborg Denmark, the company has sales and service locations in Spain, the US, Kenya, Uganda, Australia and Indonesia. Aalborg CSP has delivered more than 1,700 MWth cost-effective solar installations to a variety of industries worldwide.
About SaltX and EnerStore
The proprietary storage material EnerStore is based on SaltX technology for Nano Coated Salt (NCS), which is patented in all key markets - Sweden, China, USA, EU, Australia and Japan. EnerStore enables cost-effective and fully scalable storage of renewable energy such as wind and solar energy without major storage losses and corrosion. The technology can be applied in solar power plants - Concentrated Solar Power (CSP): https://youtu.be/GABV5kNx3ro