The 50MW Shenzen Jinfan CSP project is part of China's five-year plan aiming to change the landscape of large-scale electricity production. In the first batch, China awarded 20 demonstration plants to produce 1GW power at RMB1.15/kWh feed-in-tariffs (FiT) if completed before the end of 2018. To reach low price levels, solar projects with large energy storage capabilities have been announced, among which the 50MW Shenzen Jinfan CSP plant proves to be one of the most efficient ones due to its exceptionally long, 15-hours energy storage capability. This enables the facility to supply power for 24-hours straight in Aksai County.
Aalborg CSP together with its local manufacturing partner, Livo New Energy Technology have been selected to supply the boiler equipment capable of securing uninterrupted conversion of solar heat to superheated steam at 136 bara and 538°C.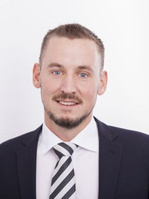 The SGS4 steam generation system intended for the Shenzen Jinfan project was specifically designed to meet emerging market expectations for cost-efficient and reliable electricity production when using molten salt - an essential criteria developing markets, such as China, demands to meet low price levels.
"Molten salt is an efficient heat transfer media but it is also known to place high demands on component reliability and project costs. With our local strategic partner, we are able to deliver a proven European technology that can also compete with local prices, thereby fostering technology deployment in China. We are pleased to share our technology know-how and extensive project experience with the Chinese CSP market and look forward to helping more solar plants achieve their energy production targets" – says Jens Taggart Pelle, Vice President of Technical Sales, CSP Power Plant division of Aalborg CSP.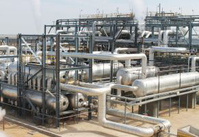 With the SGS4 steam generator technology, the Shenzen Jinfan CSP plant will benefit from award-winning operational features, such as natural circulation, leakage-free design, and fast-start-up time. These operational benefits translate into significant savings in terms of component CAPEX and OPEX as the plant will be able to produce more energy compared to an ordinary heat exchanger and reduce the need for certain auxiliary components, such as circulation pumps and different drain valves.
Besides the steam producing equipment, Aalborg CSP's scope of supply also includes instruments, valves, heat tracing for the pressure vessels and all interconnecting piping. Production has already commenced in China and delivery of components is expected to be completed next summer so the facility can supply renewable power to the grid before the end of 2018.
Project facts:
Owner/end user of the plant: Shenzhen JinFan Power Co.,Ltd.
Project name: Shenzhen Jinfan Akesai 50MW molten salt Parabolic Trough Project
Plant capacity: 50 MWe
Technology type: Parabolic troughs with molten salt as heat transfer fluid in the receiver pipes
Plant layout: 2.5 km2 solar field with 152 rows of parabolic troughs
Maximum molten salt temperature: 548 ºC
Plant location: Aksai, Gansu Province, People's Republic of China
Energy storage capacity: 12-15 hours/day
Lifetime of the plant: 25 years
Expected operational time: December 2018
Aalborg CSP supply facts:
Client: Jiangsu Livo New Energy Technology Co., Ltd
Supplied technology: SGS4 steam generation system
Scope of supply: Two trains of SGS4 steam generators including instruments, valves, heat tracing for the pressure vessels and all interconnecting piping
Steam temperature: 538 ºC
Steam production: 22,3 kg/s
Steam pressure: 136 bara
Ramp-up rate: 10 ºC/min
System warranty: 5-years no-leakage and 5-years no fouling warranty
Expected delivery completion: June 2018
Press contact:
Jelica Matoricz
Marketing & Communications Manager, Aalborg CSP
Phone: +45 88 16 88 47
E-mail: jem@aalborgcsp.com
About Aalborg CSP A/S
Aalborg CSP is a leading developer and supplier of innovative renewable technologies aiming to change the way energy is produced today. Relying on extensive experience from some of the most efficient concentrated solar power (CSP) projects around the world, the company designs and delivers green technologies and integrated energy systems to lower the cost of energy for industries and power plants worldwide.
Aalborg CSP places strong focus on R&D activities and partners with knowledge-based companies and institutions to create leading-edge technologies. As a result, the Aalborg CSP engineering design is centred on a value-adding concept providing solutions that excel in operation, increase plant revenue and contribute to a greener future.
Headquartered in Aalborg (Denmark) and with sales & service offices in Spain, the US, Kenya, Uganda, Australia and Indonesia, Aalborg CSP has realised cost effective green energy solutions to a variety of industries worldwide.
For more information visit www.aalborgcsp.com or follow us on LinkedIn. Twitter, Youtube or Facebook.